I've been working with Dahlia Lithwick and producer Sara Burnigham of Slate on a five-part podcast series (in conjunction with Slate's Amicus podcast) on my upcoming book, Election Meltdown. The first episode should drop soon.
The fifth episode will be this live event in DC on Feb. 19 at 7:30 pm (tickets required):
Amicus Live With Dahlia Lithwick
Who Counts? This is the most important question facing Americans in 2020.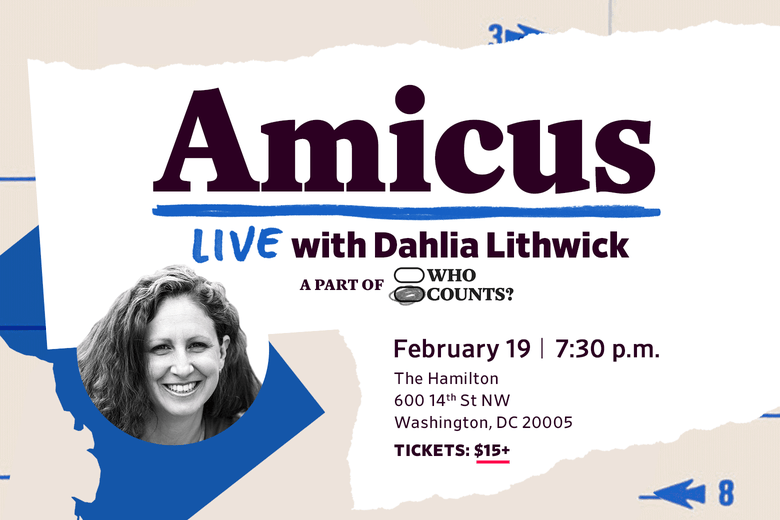 Date: Feb 19, 2020 7:30 PM EST
Location: Hamilton Live, 600 14th St NW, Washington, DC (map)Tickets: 15
Join Slate for a live and off-the-cuff discussion on the threats to the 2020 election, how to combat them while there's still time, and what we can do to shore up faith in voting, elections, and democracy itself. Amicus' Dahlia Lithwick will be joined by election law expert Rick Hasen, former Florida gubernatorial candidate Andrew Gillum, director of the ACLU's Voting Rights Project Dale Ho, andVice President of the Cyber Civil Rights Initiative and 2019 MacArthur Fellow Danielle Citron.